Fall.  This time of year provides some of the best single track and trail riding experiences.  The changing of the foliage from green to more vibrant colors makes for some of the most scenic rides.
But the fall also presents a wide spectrum of temperature and condition changes that your summer jersey isn't meant to handle.  That's where offroad jackets come in to play.  These versatile and durable jackets are designed to hold up to the abuse that occurs during offroad riding.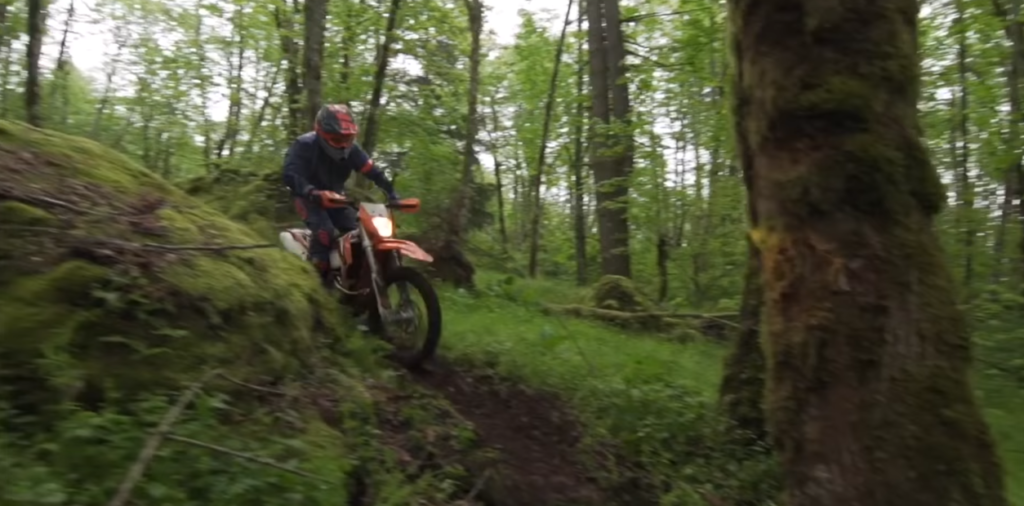 Jacket options for this niche of riding were slim until just recently.  With the ADV boom, more and more riders have been getting introduced to wonderful world of single track riding.  But traditional ADV gear is too cumbersome for the active style of off road riding. Most ADV gear is feature rich, making it decent for only easy trips off road.  Fortunately, many of the top brands have taken notice and are now developing purpose built jackets for offroad riding.
Top offroad specific jackets need to be light and flexible to allow for maximum mobility on the bike.  Ample ventilation is necessary to keep cool when you're working hard through complex trails.  Breathable fabric is also a huge plus to keep you cool and dry.  The fabric also needs to be durable and tear resistant.  Offroad jackets should be compatible with body armor or come with its own.  They should also be water-resistant at the least to help keep dry in the changing conditions of fall.
Listed below are some of the best offroad jackets available today.  They have many, if not all, of the features necessary to make a good offroad jacket.
Klim Overland Jacket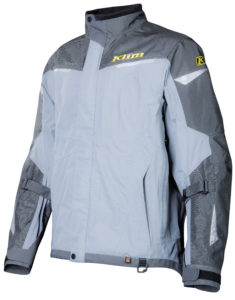 Idaho-based Klim may be best known for their technical snowmobile gear, but they are no strangers to the offroad world.  With amazing single track trails right out their back door, it was just a matter of time before they entered the dirt world as well.  Over the past few years, they have taken that segment by storm with technical jackets.  The Overland jacket falls in the mid-range of features and may be their best option for single track in the fall.
The Overland evolved out of the popular Traverse lineup.  It includes upgrades like integrated D3O armor, better fit and great visibility.  Built with lightweight Gore-Tex, this jacket offers comfort for all riding conditions.  The high-wear areas are overlaid with 840D Cordura to hold up to thick brush and the occasional off that is bound to happen in a spirited ride.  While armor is not generally included with most off road specific jackets, the Overland does feature D3O armor.  The thin and flexible D3O armor works just fine without hindering your mobility.
For ventilation, the Overland jacket utilizes four Max Flow vertical zippered vents.  Two on the front torso and two on the rear.  Three external pockets and one internal provide necessary storage compartments.  The forearms, wrists, collar and bottom hem are all adjustable for a more comfortable fit.  And the sleeves are articulated in a rider position.
Leatt GPX 4.5 X-Flow Jacket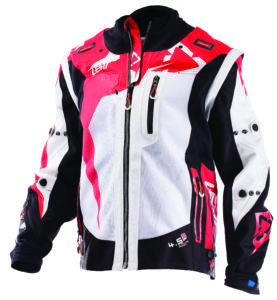 Leatt is best known for their top-of-the-line neck braces, but have equally impressive offroad jackets.  Their all new GPX lineup aims to be a primo option for offroad jackets.  Their single track oriented jacket, the GPX 4.5 X-Flow jacket, is a lightweight, durable and feature rich piece.  And for the riders who choose to ride with a neck brace, the X-Flow is built specifically to accommodate one.  A brace can be worn over the collar or be covered by the collar.  Ride without a neck brace?  No problem there either.
The GPX 4.5 X-Flow Jacket gets its name from the "X-Flow" style ventilation mesh panels located on the front and rear of the shell.  The ventilation, combined with the zip-off arms, make this jacket versatile in a wide range of temperatures.  The lightweight shell, Spandura stretch side panels, and the tailored cut provide excellent mobility.
Known for their exceptional design, Leatt included brilliant features to this jacket as well.  The elbows are reinforced with a "brush guard" fabric and an ultra-thin flex film keep this jacket protected from rips.  There is an internal hydration pocket that accommodates a bladder up to three liters in size.  A total of six well placed pockets provide ample storage for everything you need on a ride.
Fox Legion Jacket & Legion Downpour Jacket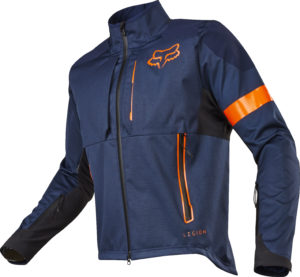 Fox has long been at the top of the MX gear world, but they certainly don't forget about the single track riders.  The Legion line of gear is built specifically for the offroad rider.  The Legion jacket is almost like a more durable, feature rich jersey.  In other words, it is designed to be as comfortable as possible.  And like all other Fox gear, it looks great as well.
The Legion jacket features Cordura, which is one of the most relied upon abrasion resistant materials available.  The front, shoulders and outside arms feature ripstop Codura for ultimate abrasion resistance.  The back, inside arms and side panels are made from stretch Cordura.  Stretch Cordura not only offers durability, but most importantly, the mobility you need offroad.  The underam is completely seamless for improved comfort.  Airflow comes via zippered vents at the chest, back and forearms.
The slim fit of the Legion jacket makes it a perfect candidate for wearing body armor externally.  But there are also internal pockets that accept D3O elbow pads.  If you happen to ride often in wet conditions, the Legion Downpour jacket is the better choice. The Downpour is built with a TRUSEAL waterproof/breathable membrane to keep you dry.  The shell of the Downpour is built with a bit different fabric make-up than the standard Ledion.  It features a Polyester/Spandex fabric and TRUMOTION 4-way stretch fabric.
Fly Racing Patrol Jacket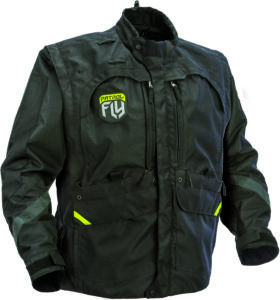 As mentioned earlier, versatility is essential for a fall offroad jacket.  The conditions are ever changing.  Knowing this, Fly Racing created one of the most versatile offroad jackets on the market.  The Patrol jacket can be converted into a variety of different configurations to accommodate any conditions that you may encounter during a full day of riding.  The Patrol isn't new to the market, but the latest iteration has some nice upgrades that make it stand out.
This jacket provides massive ventilation options to keep you cool when things start heating up.  The ventilation can be customized by using the two large tuck-away chest vents, a tuck-away full back vent and the zippered sleeves, which allow the jacket to be turned into a vest.  A rear cargo compartment can be used to store the removed sleeves and to tuck away the back vent when it is unzipped.  The jacket can also be folded into itself with the rear compartment and can then be worn as a fanny pack.  The jacket also includes ample storage options, providing space for all your things.  The shell is built with an ultra-durable nylon construction.  Key areas are reinforced with ballistic nylon.  Elbows are further reinforced with heavy-duty panels.