UTVs are highly capable machines, but that doesn't mean that they're perfect. You bought your UTV for a specific purpose, whether work or play, and you want it to be the best that it can be. Unfortunately, a fully stock machine is rarely specialized to handle your exact needs. If you have found that your UTV needs a little extra something before it can be your dream machine, then you are in the right place. We've taken the time to show you some of the best UTV accessories that money can buy. Any one of these UTV upgrades might be just what you need to get more out of your new UTV.
Moose Utility Trunk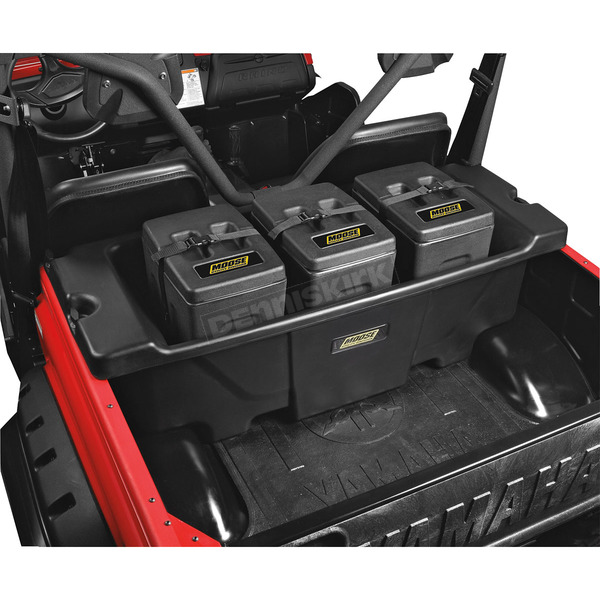 One of the most common problems owners find with their UTVs is a lack of storage! If you can relate, then this Moose Utility Trunk is exactly what you need. It comes with three removable storage boxes that are both durable and weather resistant. You'll find it handy for storing tools, spare parts, lunch, or whatever else you might want to carry.
Moose Hood Rack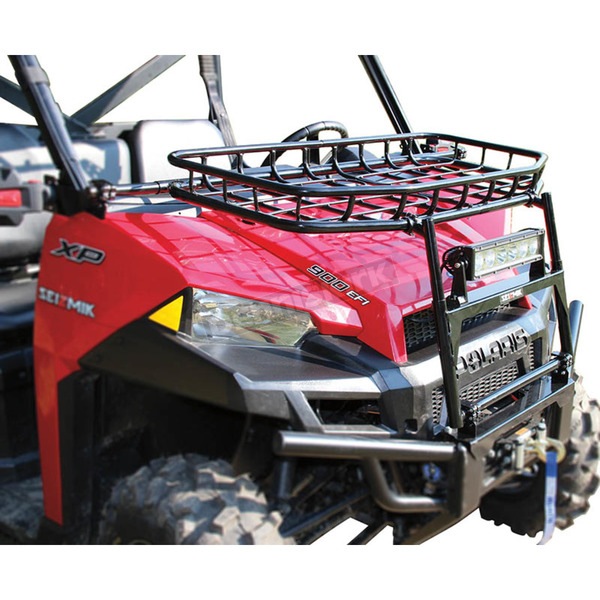 No room in the bed? Not a problem. You can always make more storage with this Moose Hood Rack! This steel rack mounts quickly and easily and can be placed and removed without any tools! It's a great way to free up bed space, making your Utility machine even more practical than before.
Seizmik Acrylic Versa Shield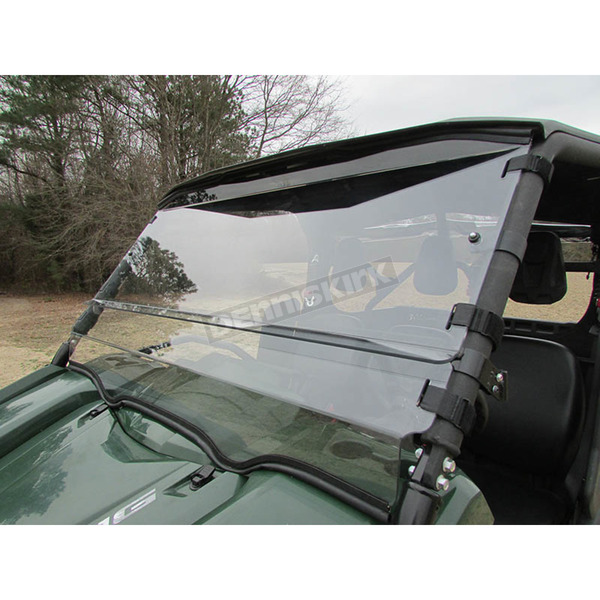 UTVs are designed to handle all kinds of weather and terrain, but without a windshield, it might not be too comfortable for the driver! Adding a windshield to your UTV is a great way to fight off the wind, bugs, rain, mud, and snow that tends to find its way into your cab. Your cab will stay clean, and your smile will remain bug-free. This Seizmik Versa Shield offers riders three different windshield options in one package! It installs easily and can be quickly changed to offer riders a full, half, or upper windshield arrangement. If you don't already have a windshield on your UTV, we strongly recommend one!
Kolpin Pro Series Roof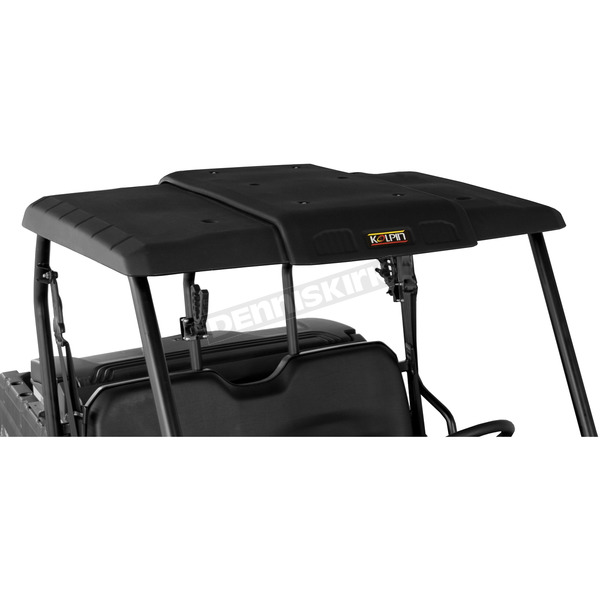 Adding a roof is another great way to find shelter in your UTV. This Kolpin Pro Series Roof is a great option! Its heavy duty construction offers protection from the sun when it shines, from rain when it pours, and protection from anything else that might fall from the sky. This roof can be had at a great price and was made right here in the USA.

MTX Overhead Audio System
Everything is better with a little bit of music. Whether you use your UTV for work, play, or both, this MTX Overhead Audio System is a great way to enjoy some music while you do it. It is easily mounted to your UTV and offers radio, a clock, a map light, and cargo nets for storage! Thanks to its overhead mounting position, it's easily heard while riding at high speeds or with a helmet on. The MTX Overhead Audio System is a great way to find even more enjoyment in your UTV.

Warn Axon Powersport Winch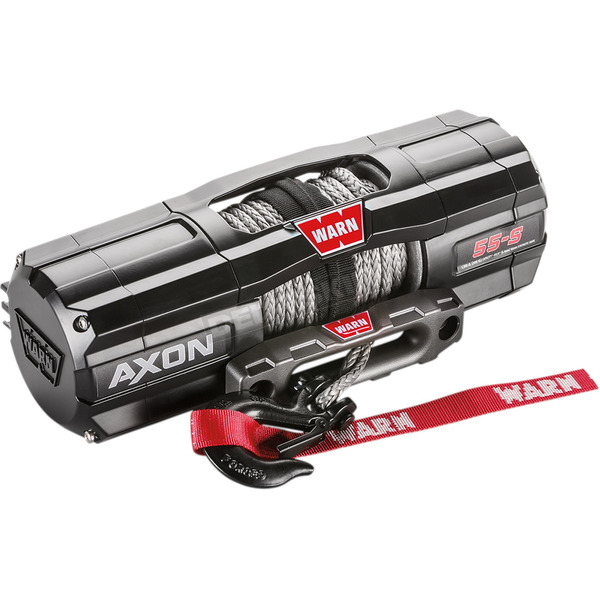 Winches are great for two primary purposes: They are great for pulling other things, and great for pulling your UTV. If you use your UTV for work, or just love to go mudding, then a winch is a fantastic investment. This Warn Axon Powersport Winch comes with digital controls that allow you to monitor speed, load, and temperature. It even comes with a load limiter that prevents you from overloading your winch. With an impressive 5500 lb capacity, we are confident that this winch would serve you well.

PIAA LED Light Bar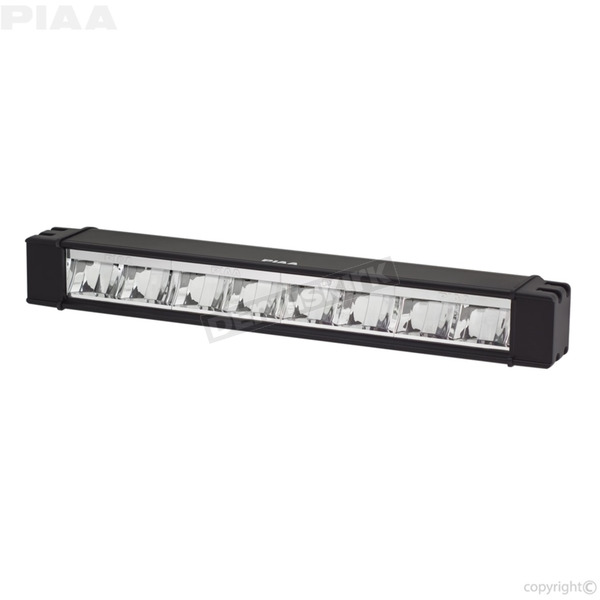 This PIAA LED Light Bar is a fantastic way to increase visibility from your UTV. This Light bar is 18 inches and features 8 LED bulbs. This light bar produces fantastically bright light while drawing minimal power, making it a practical and effective addition to your UTV.
LED Whip Lights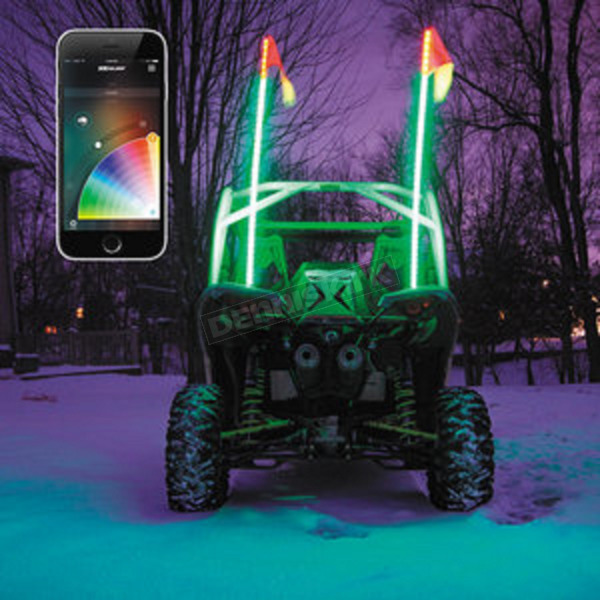 Of course, lights do more than just help you see. They can help you be seen! These XK Glow LED Whip Lights are five feet tall and have flags mounted on the top. They can be controlled right from your phone with Bluetooth and the lights can be synced to the music you are playing! They can even be wired to function with your brake lights. These lights are a fun accessory perfect for night rides.

The accessories on this page vary in price, function, fitment; But, they all have one thing in common: they can all help you get more out of your UTV. If you found the perfect accessory for you, then great! We were happy to help. But, if you find your still looking for the perfect UTV Accessory for your machine, then you should check out our entire selection right here. We are confident that we will have whatever you might need.

Latest posts by Dennis Kirk
(see all)