Lighting is rarely a first concern when buying a Harley. You check to make sure the headlights turn on, flash on the brights, flick on the blinkers. If it all works, you call it good and forget it about it; until you realize you need an upgrade. Maybe you had a bulb go out. Maybe you don't like the way your lights look. Maybe you want something brighter. Whatever the reason that brought you here, you'll be glad to hear that you have options. The way that we light our bikes has been evolving for a long time, and the options you see here are the culmination of decades of innovation. We've taken our favorite aftermarket Harley lighting parts and accessories and compiled them all here. We'll give you a rundown of what makes each option so great.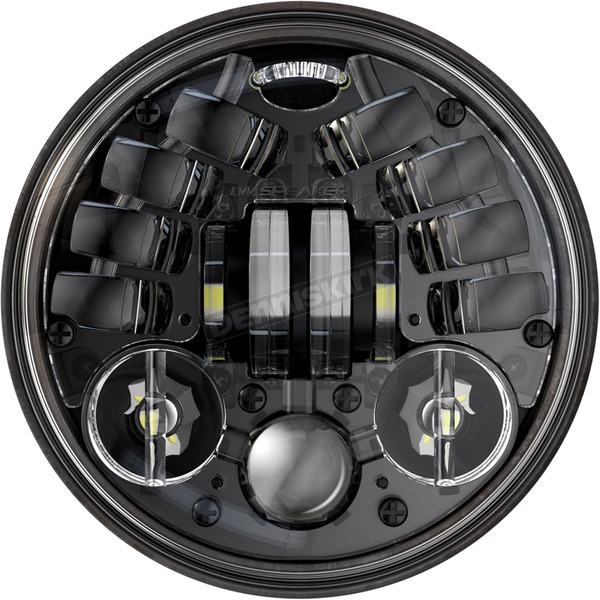 The motorcycle industry is all about innovation, and J.W. Speakers has proven that headlights are no exception. J.W. Speakers created this adaptive headlight specifically for the motorcycle industry. Your current headlights are probably fine on the straightaways, but, in the turns, your headlights aren't turning with you. These adaptive headlights have been designed to solve this problem. They have been designed to sense your bike's lean angles while turning and, in turn, add additional light on the inside corner of your turns. You'll feel more confident than ever with the entire road lit in front of you! You can learn more about this headlight in this headlight post.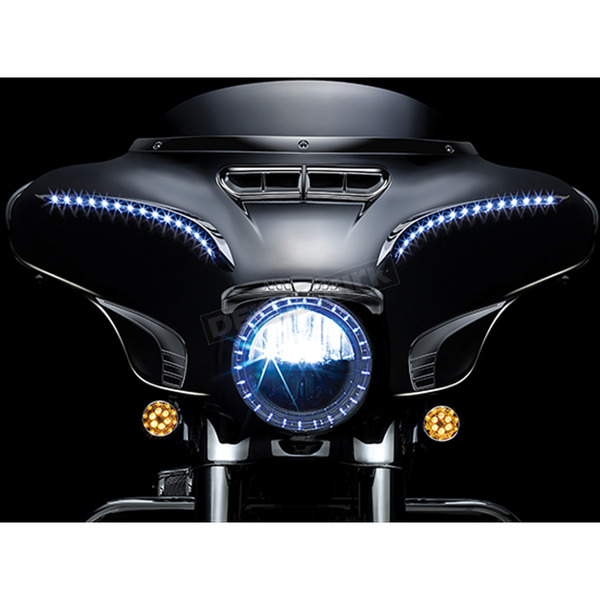 For all of you Street Glide and Electra Glide riders, this one's for you! These Bat Lashes from Kuryakyn are a great way to turn your fairing into a futuristic showpiece! They mount easily on the front of your fairing and are made of chrome. They look great, even when not lit up. The light strips make the contour of your Batwing fairing pop and stand out.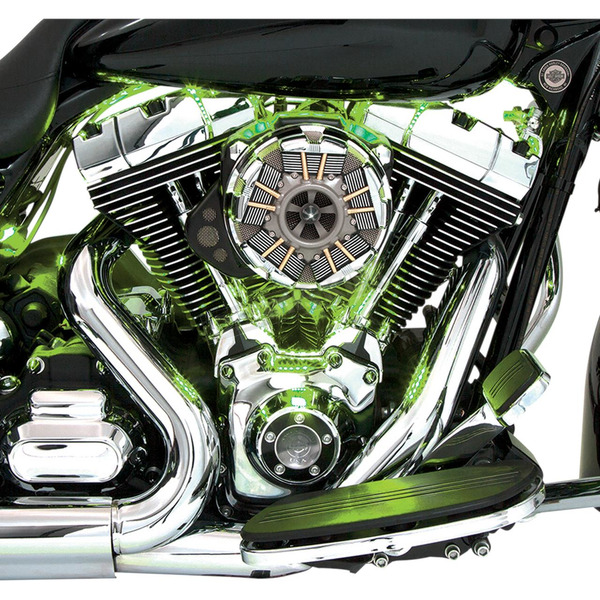 Accessory lighting makes everything that it illuminates look better. If you back light your your exhaust, fairings, or Big Twin, the chrome will practically glow in the night air! These lights showcase all the best features of your Harley. This Ciro Shock and Awe light kit mounts easily to your Harley and will drastically change the appearance of your bike. This LED light set even boasts more than a million different colors to choose from! And, like everything else in the 21st century, it comes with an app for your phone. The lights can be programmed with a wide array of functions, all from the app. The Ciro Shock and Awe 2.0 kit is just what you need to illuminate your custom Harley.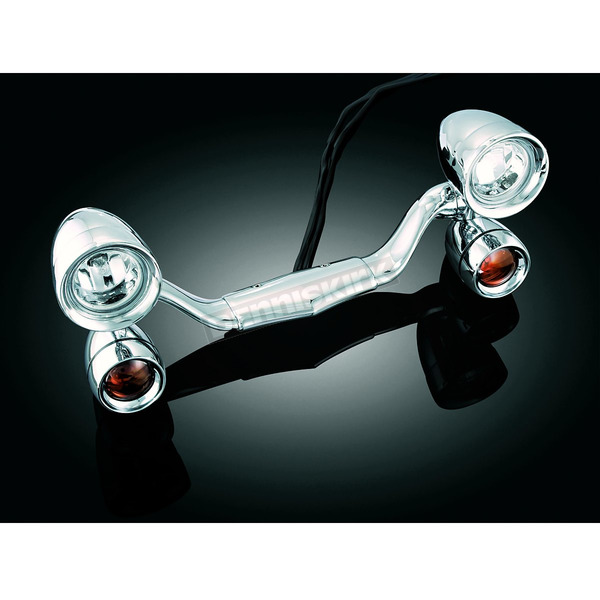 This Kuryakyn Constellation Light Bar offers state of the art tech in a classic design. It consists of lights and turns signals and comes in a sleek chrome frame that will seamlessly blend with your OEM Harley Softail. It mounts quickly and easily on the front of your bike to help you see and be seen!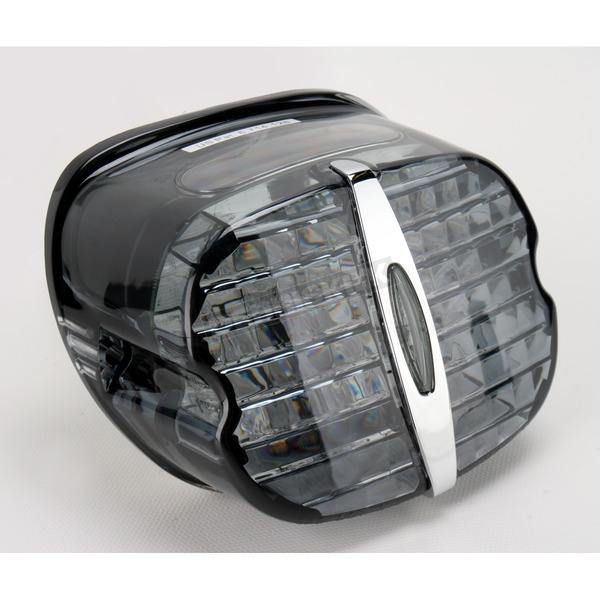 This revolutionary Kuryakyn Panacea LED taillight is the future. It serves as a multi-function LED system, all hidden in a stylish smoked out frame. It has three different functions, and it can even change colors! It'll hold red while your bike is running, it'll flash an amber arrow when you are turning, and it pulses red three times before holding a brightly lit red hue
when braking. These lights are easily installed and come with everything you'll need for installation.
There you have it; all of our favorite lighting possibilities for your Harley Davidson motorcycle. Adding any one of these to your Harley is a great way to improve your bike's appearance, performance, or both! If you have any questions about these products, you can post them down below.

Latest posts by Dennis Kirk
(see all)