Playing the role of Santa is no small task, and if you find yourself playing the part of the big man in red, then you know that choosing the right present is now up to you. The thing is, unlike Santa, you probably weren't given a wish list complete with all of the goodies that you are supposed to put under the tree. If this dilemma sounds familiar, don't worry. We've put together a list right here! If you're buying for a snowmobile enthusiast, then these presents will be perfect; a true Christmas miracle.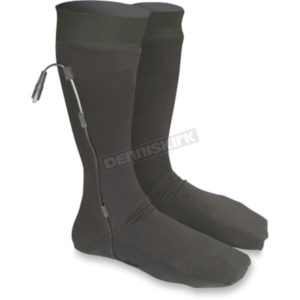 We know what you are thinking. "If we had wanted to give out the most common Christmas present in America, we wouldn't need to read a blog to do it." But, wait, look again. That's not a stray thread on the side of the sock, that's a cord! That's a cord to charge these HEATED socks. Frozen toes are a surefire way to ruin any snowmobile ride, but that will never be an issue when you have these one of a kind socks. Heated socks are an original twist on one of Christmas's most iconic gifts.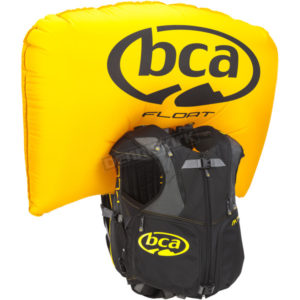 Nothing tells someone that you care like giving them a vest that can save their life, right? This vest is packed with great tech that is perfect for back country riders. It's been specialized to function as something of a life raft for snowmobilers riding in the mountains. If, while riding in the mountains, the wearer of this backpack spurs an avalanche, they simply engage the backpack and a large airbag inflates. It helps the wearer stay on top of the snow and avoid being buried as the avalanche runs its course. This backpack is not cheap, but, you can't put a price on someone's life.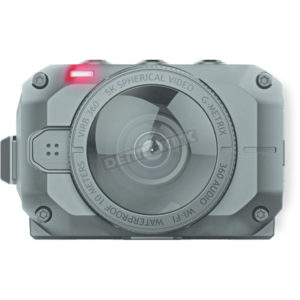 Snowmobile riders want to be able to relive their adventures after each ride, and there is no better way to do this than with the Garmin Virb 360 Action camera. As you might have guessed by the name, this camera offers fully spherical video footage, meaning the wearer won't miss a thing. Not only that, it is even outfitted with 4 microphones, meaning they'll hear every roar of their engine and every cheer of their friends. It can even live-stream to Facebook and YouTube, so if you don't plan on joining the ride, that's okay! Grab some cocoa, curl up by the fire and watch the whole thing from your mobile device.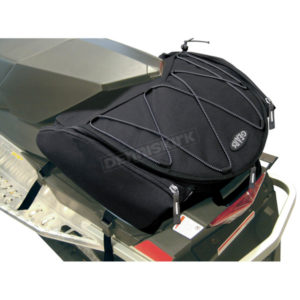 Before you can ask, no. This bag doesn't inflate like the last one. But, just because this bag can't save your life doesn't mean that it's not a great product and present. The Gears tunnel bag will fit neatly on the back of a snowmobile, offering valuable storage in a safe and secure manner. It is compact, waterproof, and a necessity for those long days of riding.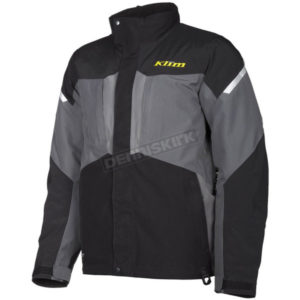 Klim makes a massive amount of riding gear and apparel, enough to deck your gift recipient out from head to toe. But, we are here to talk about their jackets. Klim snowmobile jackets are the gold standard in the snowmobile jacket industry, with craftsmanship and quality in abundance. If you are looking to buy them a new jacket, then Klim is the way to go.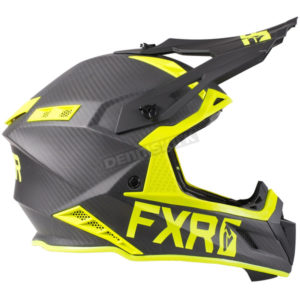 All of the outerwear in the world isn't worth a thing if they aren't wearing a helmet! The helmet industry is huge, and has plenty of great options. We can't tell you what helmet would be best for whoever you are buying for. But, we will tell you this. If we were going to open up a present and find a helmet, we would want that helmet to be from FXR Racing. Another thing to look for are electric shields. Helmets with electric shields completely resolve the issue of shield fogging; It's state of the art tech that any snowmobiler would love to have working for them.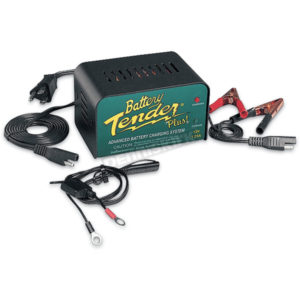 Snowmobiles, while fun to ride, can be a ton of work to maintain. Batteries are just one of many parts that require special care, and a battery tender is a perfect way to do it. Battery tenders are made to maintain a battery at peak charge without overcharging, helping ensure the maximum life of the battery. If they attach the battery tender in between rides and at the end of the riding season, they can rest easy knowing that their snowmobile battery will always be ready for the next ride.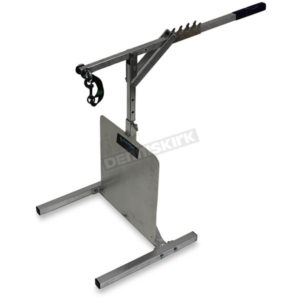 Snowmobile lifts are another great tool for taking care of snowmobiles, and another part that so many riders try to make do without. Whether you are buying for a tinkerer, or if they use it to relieve the rear suspension in the off-season, this is a gift that will help the receiver keep their sled pristine. We are sure that Santa has something similar for his sleigh!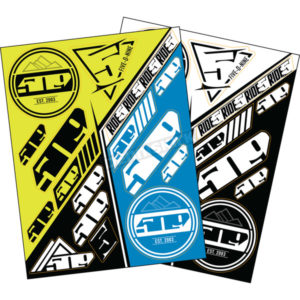 Snowmobile Decals are a great custom touch that can be put on a snowmobile, car, helmet, or even a laptop! They can be used as a standalone gift or as a stocking stuffer, they are well worth a checking out.
Well, there you have it. We've put forth a whole range of gifts that is sure to have something for everyone! If you are buying for a true snowmobile fanatic, we'd be willing to bet that any one of these gifts would leave them feeling like a kid on Christmas morning. (Especially if they actually are a kid, on Christmas morning.) If you have any questions about the presents above, you can voice them in the comments section below! If not, then we suppose this is farewell; Happy Holidays!
Latest posts by Dennis Kirk
(see all)