If you were at the 2015 Sturgis Rally this past summer, you may have noticed a new big, green and black product semi.  The Ciro rig was hard to miss, but it's their motorcycle parts and accessories that are really catching the eyes of riders.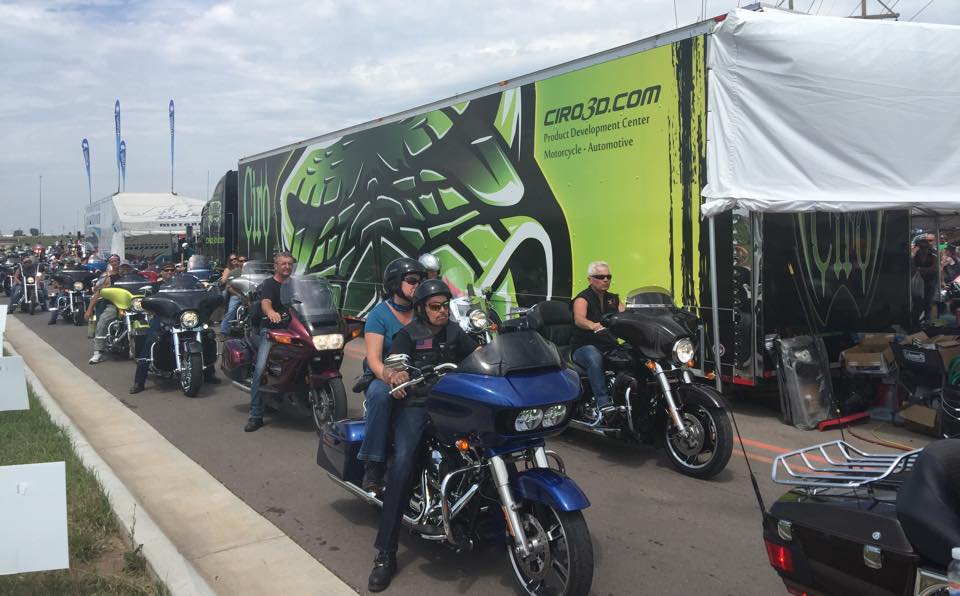 Though Ciro is fresh on the scene, they have a fairly large catalog of parts.  With a focus towards Harleys, they have parts that touch upon almost every visible part of your bike.  The Ciro team has definitely made it their mission to make a big splash as they dive into the aftermarket Harley scene with their wide assortment.
Ciro may be a new brand, but the brains behind the operation, Aero Rudd, has been around the industry his whole life.  To further ensure product quality, Rudd has also enlisted some of the industry's top designers to help develop their already diverse product line.
At the heart of the new Ciro product line are well designed accessories that dress up your bike and make it more functional.  The showstopper at Sturgis was the Shock & Awe LED accessory light kit with Bluetooth control.  The Bluetooth connectivity allows you to control the light kit via a smartphone app.  The app allows you to control the color of the light on the Shock & Awe kit and can also connect to the Ciro lighted dash accessories.  In addition to the dash and accessory lighting, a Touring Harley can be further lit up with saddlebag accent lights and lower fork leg covers with LED's.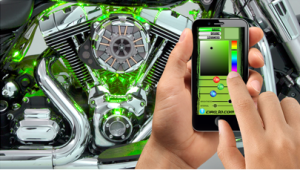 To keep your goodies safe and secure, Ciro also has a wide variety of mounts and holders for devices and drinks.  There is an option to mount your holder to wherever it is most convenient for you on your bike.  Mounting options include fairing, mirror, clutch perch, handlebars and on the passenger speaker mount.  The holders can be adjusted easily and locked in for a tight, secure hold.  Some of the mounts and holders even come with a built-in USB charging port to keep your devices charged at all times.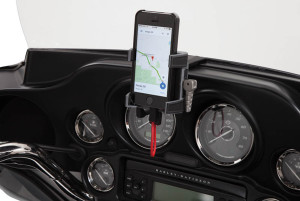 But accessories are not all that Ciro offers.  The Ciro team has made it a mission to offer performance upgrades as well.  For now, those upgrades include slip-on mufflers and air cleaners that have a distinctive look, yet still add the gains that you're looking for.
The first slip-on offerings from Ciro are targeted for Harley Touring bikes.  The mufflers themselves will add a nice rumble and a bit of a performance gain with their stainless steel wrapped and tuned baffles.  They are available in either chrome or black finishes.  Where the style comes in is with Ciro's distinct line of end caps.  With a wide variety of styles, you can truly give your exhaust a custom look.

The air cleaner options from Ciro are completely unique and will give your bike a fresh look while pumping more fresh air into the engine.  Each kit includes everything needed for a bolt-on installation, making it quick and easy to do.  The Ultra-Flow filter will increase the airflow up to 45% over a stock 2014 air filter.

These are just a sample of their 154 product deep catalog and just a taste of what the company is capable of.  The team behind Ciro is setting itself up to become a major player in the aftermarket parts and accessories world.  Check out their full line to deck out your Harley.
Check Out All Ciro Motorcycle Parts