It's that crazy time of year that we have all been waiting for. No not the craziness of Black Friday. It's Snocross season and it all begins today in Duluth, MN. This is the first ISOC Amsoil National Championship race of the '13-'14 season. So forget about squabbling over those big box sales and enjoy some good ol' fashioned two stroke smoke instead.

The races are taking place all weekend long at Spirit Mountain Ski Resort in Duluth. Every year, the series kicks off here and there are always good races to watch. Most of the racers have had very limited time on the snow for the year, so this is where everyone really finds out where they stand. The unpredictability of the first race of the year can create some amazing action on the track.
The one racer that everyone is gunning for is, of course, the one and only Tucker Hibbert. Hibbert is one of the most dominating Snocross racers of all time and this year he has the chance to solidify his place at the top. Currently, the Superman Blair Morgan, has the record for the most national wins at 84. Morgan's former teammate, Hibbert, is currently at 80 wins. There are 8 races a season, giving Hibbert a great shot at taking the record this year. Those 80 wins have come in 150 starts. So seeing that Hibbert has won over half of the races that he has entered, he is poised to make a good run at the record this year, especially since he is coming off of one of his most dominating seasons last year.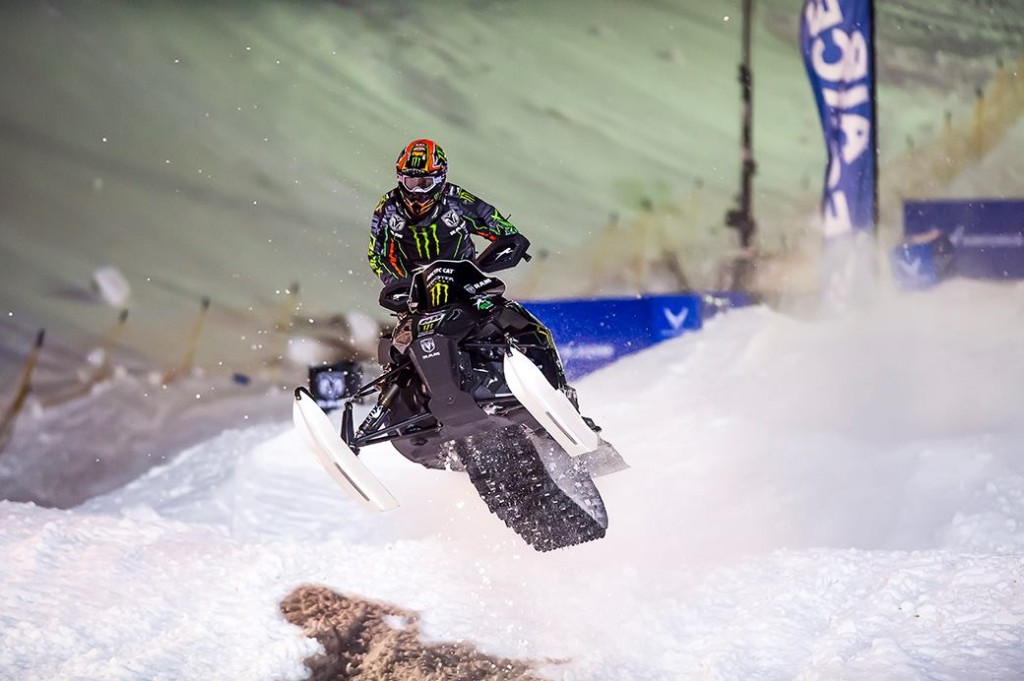 Everyone's favorite racer, Levi Lavallee will also be in attendance. Lavallee is the 4-time ISOC Fan Favorite champion and always puts on a good performance, whether he wins or not. Lavallee's talents as a freestyle rider make him one of the most interesting riders on the planet. Some other riders to watch out for are Ross Martin, who took the win at Duluth last winter and the Minnesota native Robbie Malinoski. Of course, this is racing and everyone has a shot at winning and that is why we love it so much.
If you are heading up to watch the races in person, you will be in for a real thanksgiving desert. A 3-day adult pass is only $47 and youth and senior passes are $40. If you are only up for one day of racing, the passes are $27 and $22 respectively. For all the young fans, 5 and under, admission is FREE.
If you can't make the hike up to Duluth for the races this weekend, don't worry. You can catch all of the action live by going to their UStream page, where the races are streamed live. So forget about football this Thanksgiving weekend and watch the sport that you really care about. You will also be able to watch the races broadcasted on national television. The first episode will air on the CBS Sports Network on December 22 at 7:30 (ET).
There's nothing that cures a turkey hangover better than some 2 stroke smoke and the world's best riders shooting roosts. Check out the Snocross races this weekend if you just don't feel like standing in line with a thousand other people at the stores.